THE NATION'S INFRASTRUCTURE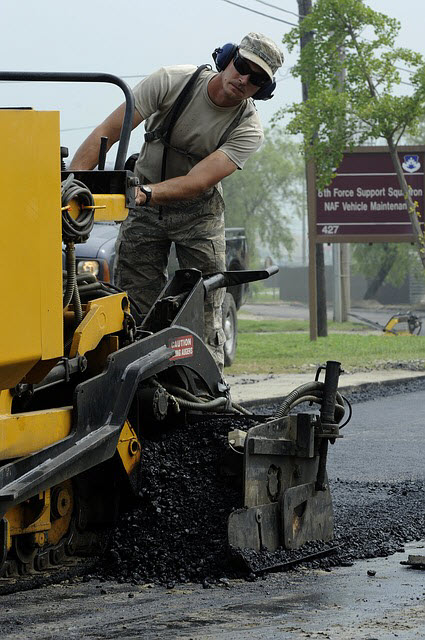 As all truck drivers know normal wear and tear on their trucks can be greatly affected by road conditions. Every politician uses the nation's infrastructure as a hot topic to help get elected, yet year after year little is done to help improve the conditions of the highways, or what little is done merely places a band aid on an open wound.
With many owner operators running on a tight budget things such as decreasing mpg due to poor road conditions or truck damages can eat into their profits, making it harder to stay in business.
While it is expected that snow covered roads slow down traffic, create a mess on the highways, and decrease fuel mileage, many truck drivers find that worn out roads do just the same. Things like potholes, temporary road patches or just rough roads decrease the trucks efficiency causing drivers to have to use more fuel to go the same distances.
Drivers have said that over the years they have watched roads get continually worse. Many politicians have pushed to move cargo transportation to rail but the industry has yet to see a slowdown in shipping by truck. Many owner operators have said that they actually see an increase in goods to be shipped and a decrease in drivers to do it.
While there is little truckers can do to fix this problem, it is now more important than ever to keep your truck maintained. With rougher roads a worn out tire or suspension is more likely to give out than a well maintained one. Another strategy to consider, when possible during route planning, avoid highways or states that you know to be in bad shape.
Until the nation's roads are fixed, preplanning and strategic routing are truckers only defense when dealing with the roads that carry our nation's goods. Stay safe and report major road issues to your local government to help increase the pressure to fix the local highway systems.
About the author: Patrick O'Leary, President and Owner of On Demand Transportation, a full service, privately owned, asset based transportation provider specializing in truckload and LTL (less than truckload) shipments. No load is too big or too small. We can move your freight from beginning to end. Our transportation experts provide personalized service 24 hours a day, 365 days a year! Demand the Best… with On Demand Transportation!
Providing personalized service 24 hours a day, 365 days a year! Demand the Best... with On Demand Transportation!