GOVERNMENT AUDIT ENFORCES REST RULE FOR COMMERCIAL DRIVERS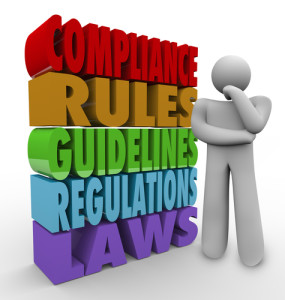 Commercial motor carriers move over 11.4 trillion dollars of freight making up 63% of goods shipped by consumers, businesses and manufacturers. According to The Bureau of Transportation Statistics Facts and Figures – they estimate that freight volume will have increased by 42 percent by 2040 to 28.5 billion tons compared to 20 billion tons in 2013.
State inspections help to keep unsafe vehicles off the road, with the intention of reducing accidents from loss of breaks, oversized loads, etc. When hauling oversized loads, extra permitting is required to ensure safety for all involved. Allowing extra time for the paperwork to be processed is an important part of planning for both the business and the transportation provider.
Although vehicle safety is important, fatigue is the number one cause of accidents in motor vehicles. The Federal Motor Carrier Safety Administration's (FMCSA) current hours of service regulations limit the number of hours a commercial driver can work per day to 14 hours. However, delays at shipping and receiving facilities during cargo loading and unloading may result in travel delays and lost wages for drivers.
FMCSA will begin a focused audit push starting in August 2016 to determine where delays are occurring and ensuring rest rules are being enforced. Delays experienced in shipping and receiving will begin to trickle down through the supply chain. Carriers may opt to work with those companies who have efficiencies in their shipping and receiving process, or need to adjust pricing for companies with consistent shipping and receiving delays to cover lost wages.
As companies and manufacturing continue to expand their production and the supply of goods increase, it will be important for logistics schedulers to efficiently receive and ship their product. These efficiencies will lead to higher profits for the company and develop solid relationships with their transportation carriers.
At the end of day, we all travel the highways with commercial trucking as well as our families. Fatigue can affect us all. Whether you are leaving for vacation or driving truck for a living, everyone wants to arrive at our destination safely.
About the author: Patrick O'Leary, President and Owner of On Demand Transportation, a full service, privately owned, asset based transportation provider specializing in truckload and LTL (less than truckload) shipments. No load is too big or too small. We can move your freight from beginning to end. Our transportation experts provide personalized service 24 hours a day, 365 days a year! Demand the Best… with On Demand Transportation!
Providing personalized service 24 hours a day, 365 days a year! Demand the Best... with On Demand Transportation!