PENALTIES HIGH FOR BREAKING REST RULES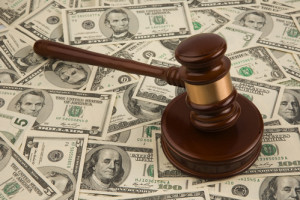 Just as companies and manufacturing are regulated by OSHA safety regulations, The Federal Motor Carrier Safety Administration (FMCSA) regulates the transportation industry. The goal in regulations for both of these entities is to protect lives, prevent accidents and improve working conditions.
Whether you're driving truck or providing some type of service, fatigue can lead to mistakes. That's why the FMCSA created the fatigue-fighting rules for truck drivers. Utilizing years of scientific research, the FMCSA feels they have created a fair and balanced approach that will result in an estimated $280 million in savings from fewer large truck crashes and $470 million in savings from improved driver health. The end result is the protection of lives.
These are the mandated guidelines we must follow with the FMCSA's new hours-of service final rule:
Limits the maximum average work week for truck drivers to 70 hours, a decrease from the current maximum of 82 hours;
Allows truck drivers who reach the maximum 70 hours of driving within a week to resume if they rest for 34 consecutive hours, including at least two nights when their body clock demands sleep the most, from 1- 5 a.m., and;
Requires truck drivers to take a 30-minute break during the first eight hours of a shift. The final rule retains the current 11-hour daily driving limit and 14-hour work day.
Companies and drivers that commit egregious violations of the rule could face the maximum penalties for each offense. Trucking companies and passenger carriers that allow drivers to exceed driving limits by more than three hours could be fined $11,000 per offense, and the drivers themselves could face civil penalties of up to $2,750 for each offense.
No one ever wants to pay a fine, but there is no price that can be placed on lost lives due to driver fatigue.
About the author: Patrick O'Leary, President and Owner of On Demand Transportation, a full service, privately owned, asset based transportation provider specializing in truckload and LTL (less than truckload) shipments. No load is too big or too small. We can move your freight from beginning to end. Our transportation experts provide personalized service 24 hours a day, 365 days a year! Demand the Best… with On Demand Transportation!
Providing personalized service 24 hours a day, 365 days a year! Demand the Best... with On Demand Transportation!